For the past few days, I am trying to free up myself with anything related to work as I wanted to regenerate my motivation when it comes to it.
I am also trying to create a systematic approach of a way how can I overcome my laziness when it comes to work, you know, the loss of motivation which is normal to every hard working person.
Today, after a few reads from several sources, I've come to a point of starting an experiment. So here it is…
Instead of scheduling what I need to do for a certain time, I instead schedule the bad habits that I usually make if I get lazy or demotivated.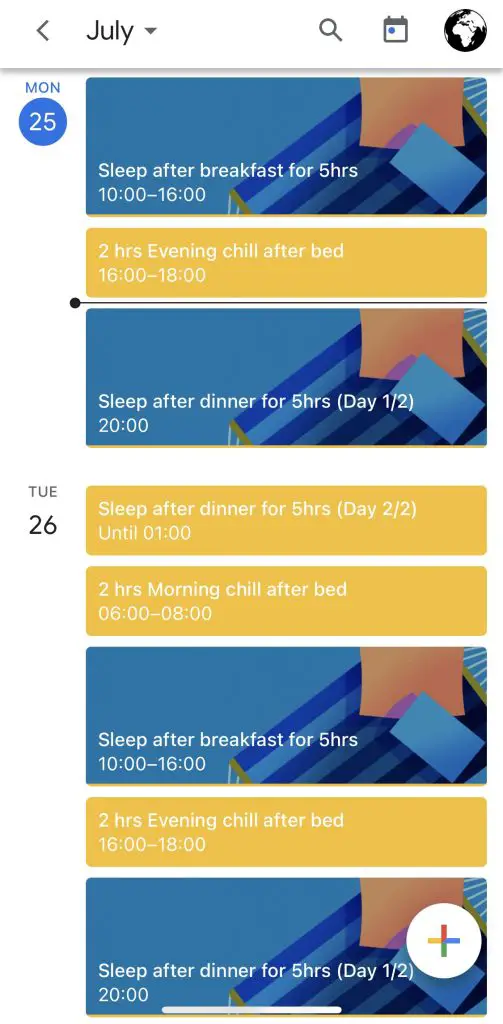 For an instance, instead of scheduling a specific task for my business or work, I tried to schedule any useless bad habits like SLEEPING, Discovering New Games to play, Watching Netflix or Entertainment videos or so. And once I'm satisfied, I will then work on my todo list for my business and personal development. I will try this reverse psychology technique and see how it goes.
Talk soon… Meow!
###
Featured image are the two of my adorable Shih Tzu babies staring nowhere through the rain. They were with me while drinking my cooler this afternoon, relaxing while the rain falls, and satisfying my lazy self.